Welcome to Fiends International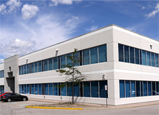 Welcome to Wuxi Friends International, the leading manufacturer and supplier of scaffolding and ormwork products in China.
No matter what you need, no matter what you want, please do not hesitate to tell us. You will be satisfied with Wuxi Friends as one-stop solution for your scaffolding or formwork purchasing. We are cooperator, we are team, and we are friends, when you enter into our world. Let's use scaffolding to build bridge of friendship, and use formwork to build beautiful house. Through our cooperating let's shorten the distance of the world and share the success between us.
Let's enjoy our beautiful life and convey our friendship to the world.